Here is a simple and delicious recipe for churros.
Please be extra careful with the ustensil you are using to made this ! If you are using a piping bag or a bad churros press, when you push the dough into the hot oil, it can explode and burn you! I recommend you to buy a good churros press, it doesn't cost that much !
I am using this tool: Churrera de Bernar (clic here).
Made with Cook Expert Magimix.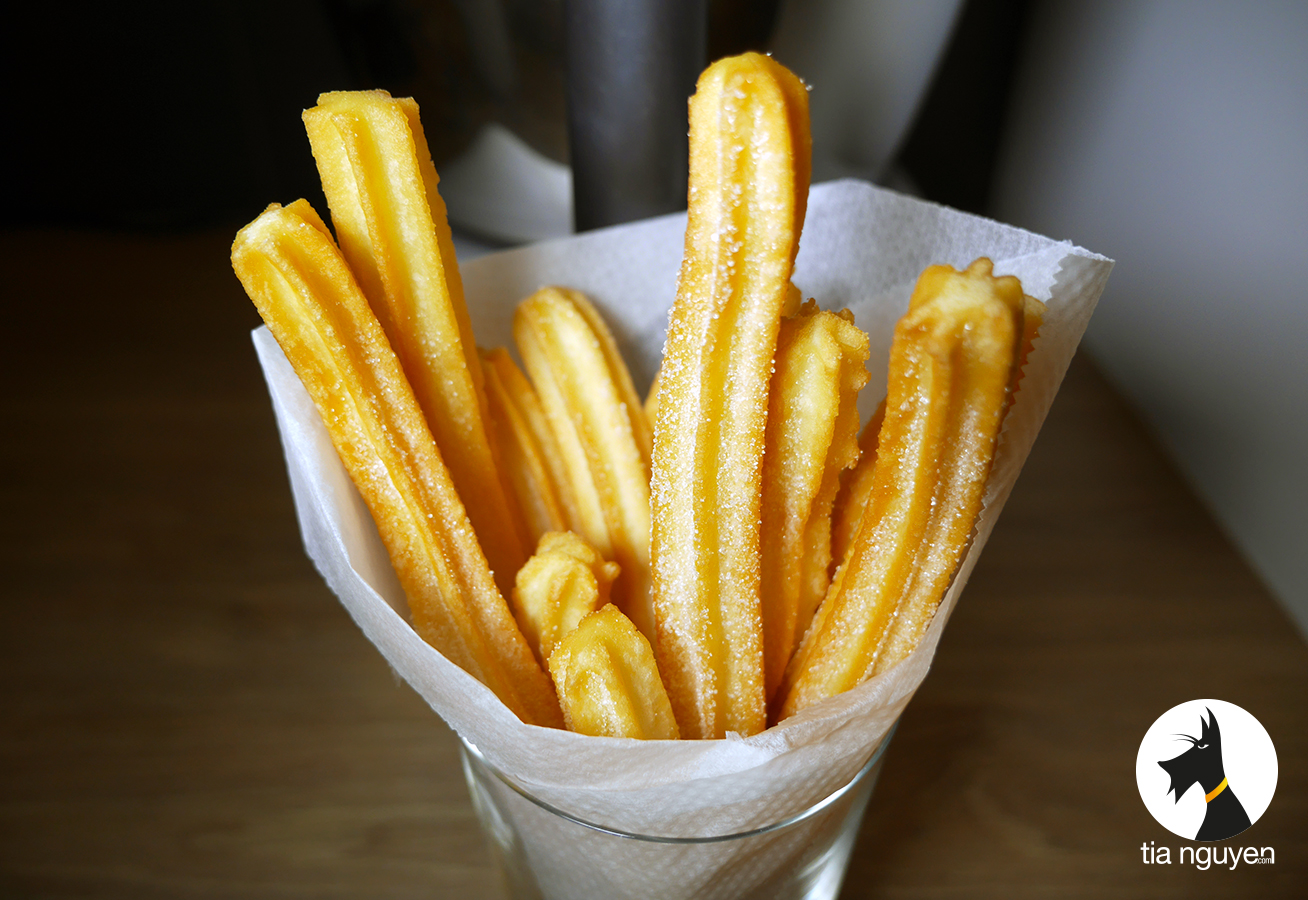 CHURROS 
250 g water
220 g flour
1 pinch of salt
1 teaspoon of lemon juice
Boil 1 liter of oil in a frying pan (arount 170°C)
Pour water into the Cook Expert stainless steel bowl
Run EXPERT / 5 min / SPEED 1A / 140°C 
Add flour, a pinch of salt and a teaspoon of lemon juice
Run EXPERT / 1min30 / SPEED 9 / 0°C 
Put the dough into a churros press
Squeeze 10 cm long churros in the frying pan (be extra careful with splashes!)
Once golden, remove the churros with a skimmer and drain on paper towels.
Sprinkle with powdered sugar and serve immediately.
You can also heat Nutella or Nocciolata in the microwave at minimum power.